Public History: What We Do
Museum on the Move
• In the Museum on the Move project, history graduate students outfit a vintage Airstream trailer with an interpretive exhibit that hits the road to take history directly out of the classroom and to the public.
Follow us on Facebook.
History Harvest
• The history students from the University of Louisiana at Lafayette organized History Harvests, unique community projects on French speaking heritage in Louisiana.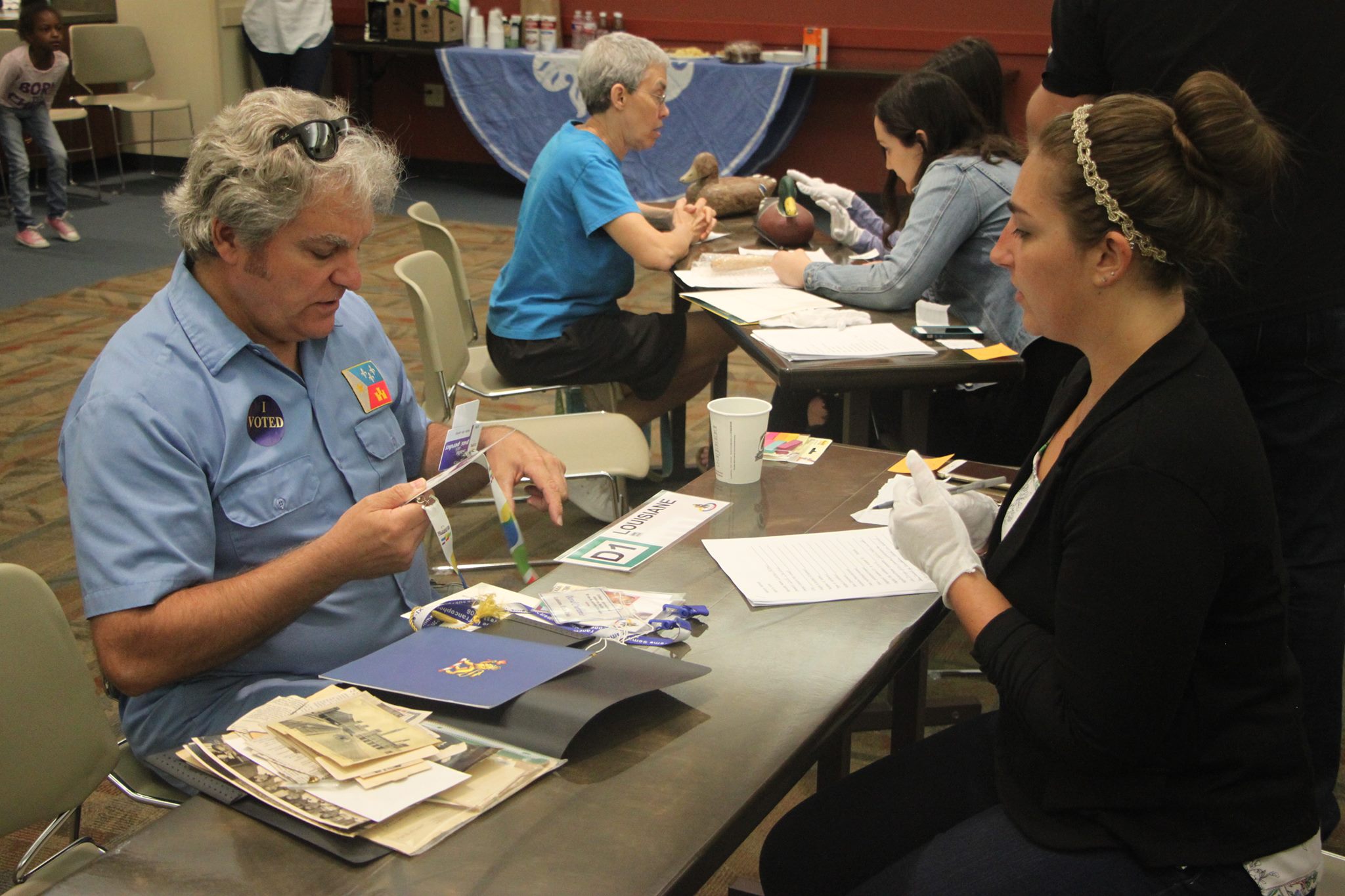 These History Harvests are used to create an online collection of objects, documents, photographs, letters and other items about the history of French-speaking people in 20th century Louisiana.
Internships
• The History Department offers scholarships for internships, which are a vital component to any public history program and provides hands-on training in a real-world setting. Examples include local institutions (Vermilionville Living History Museum, Hilliard University Art Museum) and national institutions (National Park Service, United States Holocaust Memorial Museum).
Thesis
• A thesis consists of original research formulated from extensive archival, primary, and secondary sources, and public historian students can use this research to create thesis projects. Our most recent projects are Holocaust Memorialization, Education, and Political Context in New Orleans (Kelsey Jagneaux), Designing exhibitions at Vermilionville Living History Museum (Abigail Enicke), and Loulou Olivier and the Acadian Handicraft Project in the 1930s-1940s (Documentary Film, Marianna Piazza).
THATCamps
• Every year we organize THATCamp Louisiana, a conference on Digital Humanities in which students and scholars can learn about and practice digital technology