History Harvest on KRVS!
Mon, 09/26/2016 - 4:31pm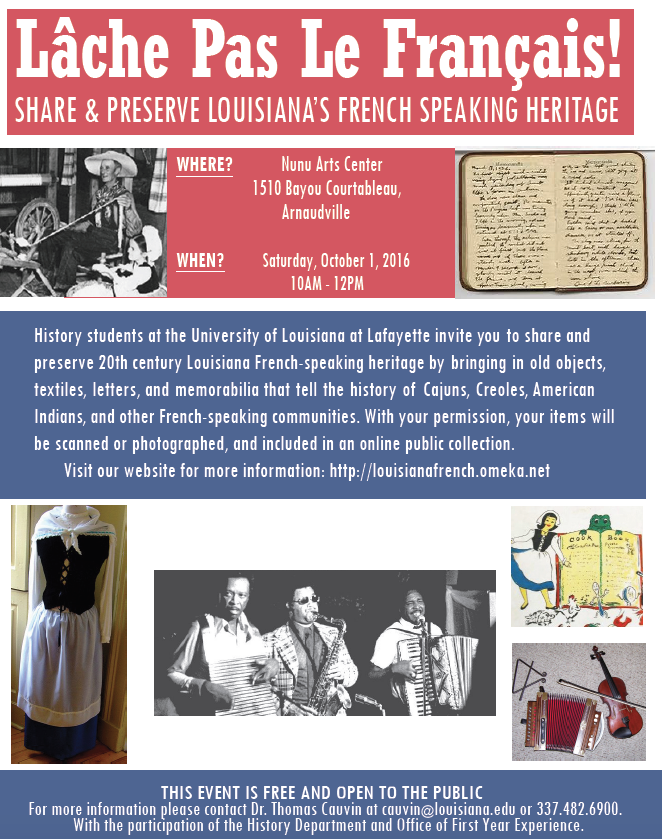 Listen to Dr. Thomas Cauvin and his new History Harvest project. Podcast is available here. This is part of a UNIV 100 course with Freshmen. This is part of our larger public history program. They will be collecting objects and stories this Saturday at Nunu Arts Center (Arndauville).
Check the flyer :